Photographer captures images of hope & recovery
Share - WeChat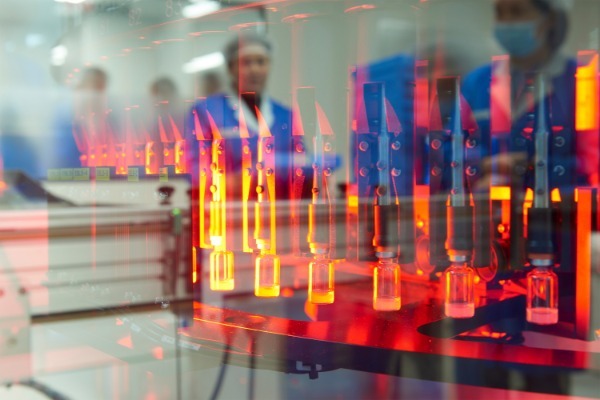 An enormous grin spreads across her face. A photo of a girl with the bright smile holding a vial of Sinovac Biotech's Corona-Vac has become the focus of international media. As more countries embrace Chinese vaccines to fight COVID-19, I feel deeply honored that I photographed the girl and that photo has been published widely in the media.
On June 23, 2020, I was on a mission to photograph one of Sinovac Biotech's laboratory in Beijing's Shangdi area. Over the past two decades, the company has developed and commercialized six human-used vaccines and one animal vaccine, and advanced its R&D pipeline. During the filming, one of the personnel at Sinovac Biotech took out a novel coronavirus model and several vials of vaccines from his bag, and said that they could be used as props in my photos. I took the vaccine with a doubtful look, carefully examined it and said excitedly: "This is the real vaccine, the one that can be vaccinated?" "Yes, it has reached the second-phase clinical trial," the man said.
After disinfection, we brought the flashlight into the laboratory for lighting and metering. And then we took a few photographs of their staff, but I couldn't help thinking that there was something missing. At that very moment, a girl with an attractive smile came from outside, and upon asking I learned that the girl Li Yuexian is also a staff member of the laboratory. We invited her to work as a temporary model for the filming.
For a person without any modeling experience, she exudes full affinity with her smiling face, and I found that extremely precious. I didn't ask her to pose much for the camera. I just told her to lift the vaccine vial up in front of her face. Then I started chatting with her. And her sensuous smile turned out to be even more touching than I expected. Her youthful sparkling eyes reflect spontaneous innocence to make you feel real sympathy and affection. This is the smile from the inside out, expressing true feelings, naturally and powerfully. This photo was later recognized and became a business card for Sinovac Biotech's CoronaVac.