Chinese animators help Disney's 'Raya and the Last Dragon' soar
Share - WeChat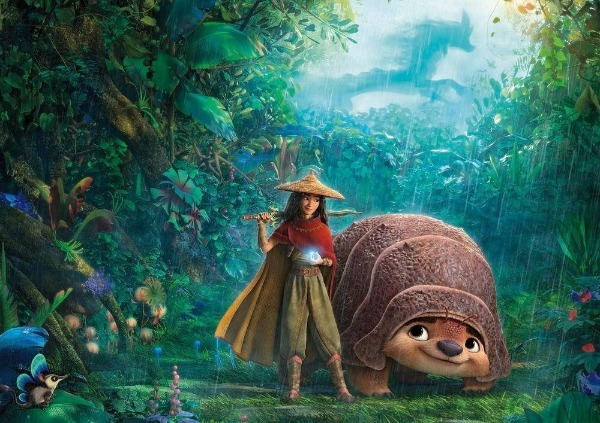 Winging into theaters and online on Friday is Disney's highly anticipated "Raya and the Last Dragon," an animated action-adventure film inspired by Southeast Asian culture.
Directed by Don Hall and Carlos Lopez Estrada and featuring a predominantly Asian American voice cast, the film, set in the fantasy land of Kumundra, follows a young girl who sets off on a perilous journey to find the legendary last dragon to help unite her fractured land and save her divided people from an ancient evil force that threatens them all.
Xinhua reporters sat down for exclusive interviews with two of the project's top creative animators, both originally from China, who helped bring this enchanting film to life.
Benjamin Huang, Raya's environment look development supervisor, is responsible for creating the rich, detailed fantasy environments that the animated world is made up of, while Joyce Tong, the effects lead, along with her co-lead, focuses on creating visual effects for the characters, the dragon, water, fire, and elements of destruction for the film.
They explained how, for this project, Disney's director and producers formed a small "culture trust group" of the company's Asian-born staff who had a deep familiarity with the culture. They all met once a week to express their ideas about what was important to Asian people and to help the project to be as authentic and respectful of the local culture and people as possible.
"Asian culture is very deep and ancient, and they are very proud of it, and as an Asian, I understand that and tried my best to uphold that standard for Disney," Huang said.
Doing the film also helped him to better understand what was most important in Asian culture - like its unique customs and its desire to live in harmony with plants and animals and the environment.
"And food," Huang laughed. "For Asians, sharing food with people is very important."