FM: Bring ties with US back on right track
Share - WeChat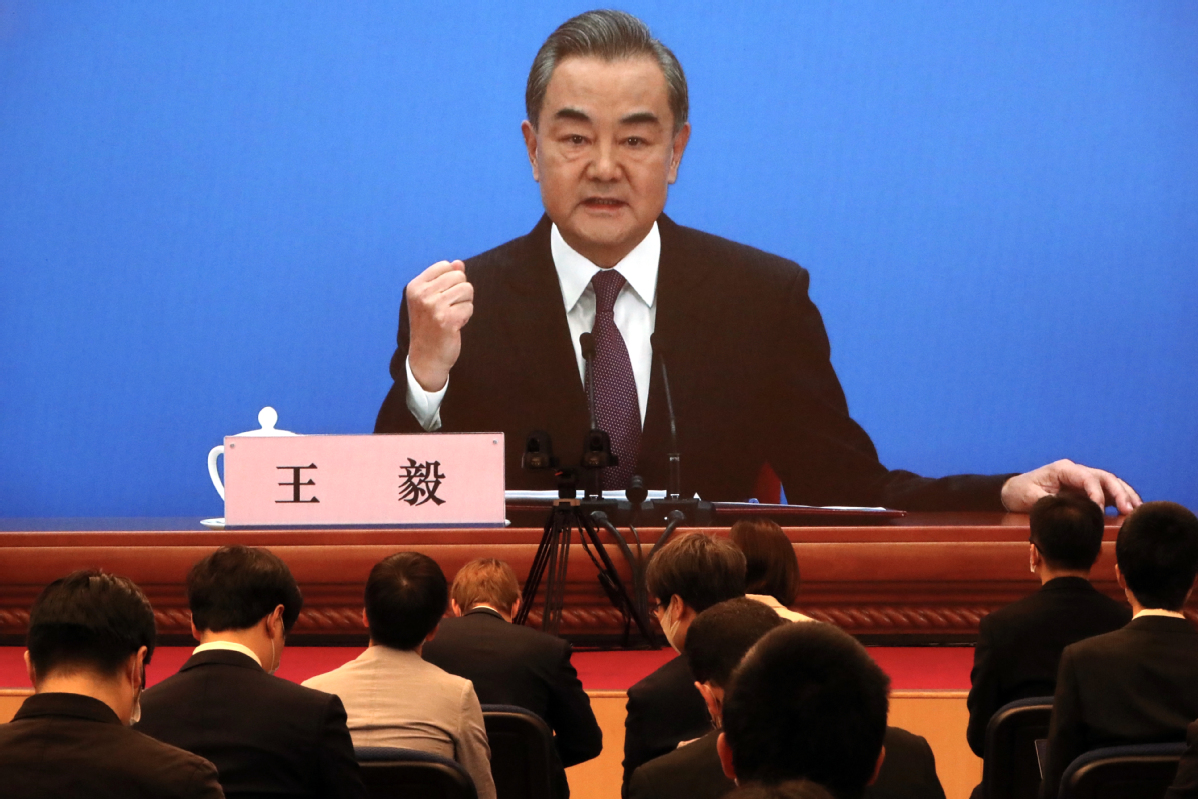 Wang Yi says Washington expected to work toward same goals, lift restrictions
The United States should not interfere in the domestic affairs of another country, and it is expected to work with China toward the same goals by lifting restrictions on bilateral cooperation, State Councilor and Foreign Minister Wang Yi said.
Wang made the statement at his annual news conference on Sunday in Beijing on the sidelines of the ongoing annual two sessions.
China-US relations were in the spotlight as several of the 27 questions proposed by reporters at the news conference directly addressed the interactions between the world's top two economies.
Beijing is ready to work with Washington to follow through on the outcomes of last month's phone call between President Xi Jinping and US President Joe Biden, and set China-US relations on a new path of healthy and steady growth, Wang said.
As two countries with different social systems, China and the US "naturally have differences and disagreements", and what matters most is to manage them effectively through candid communication to prevent strategic miscalculation and avoid conflict and confrontation in the interest of the two countries and the world, Wang said.
"We hope that the US will move in the same direction and remove all of its unreasonable restrictions on bilateral cooperation as early as possible, and stop creating new obstacles," he said.
Wang criticized the US for willfully interfering in other countries' internal affairs in the name of democracy and human rights, and "this has created lots of trouble in the world and, in some cases, turbulence and conflict".
"It is important that the US recognize this as soon as possible. Otherwise, the world will remain far from tranquillity," he added.
When asked about what has been called a competition of different ideologies between China and the West, particularly the US, Wang said, "In Chinese culture, seeking harmony without uniformity is a philosophy of the virtuous. Western culture values respect as a quality of a gentleman."
Wang stressed that the progress of human civilization cannot be achieved with only one pathway or model, and smearing or attacking others for their different system or even claiming superiority is in essence "hegemony of a system".
"Our world cannot afford to fall apart, still less return to conflicts," he added.