Former minister urges efforts to keep manufacturing's share in GDP stable
Share - WeChat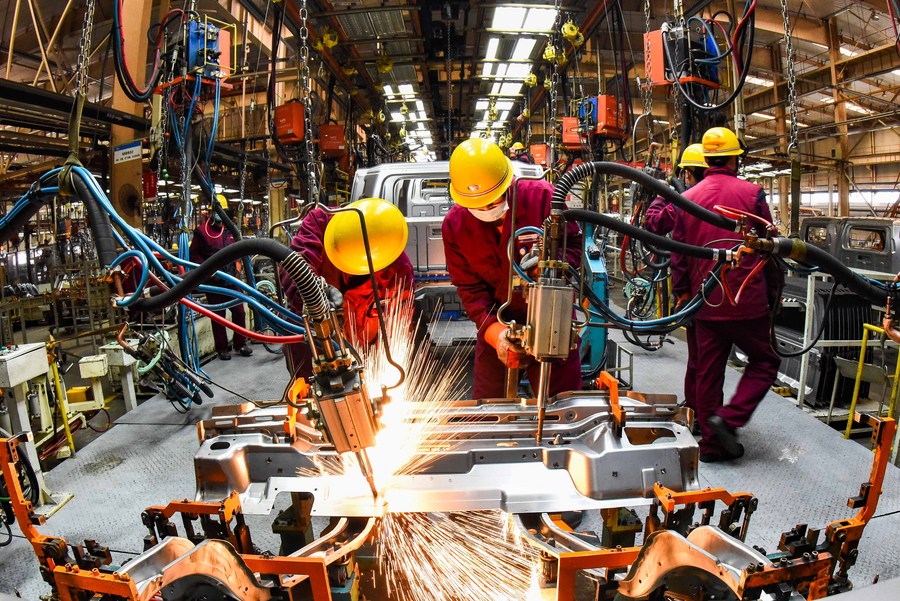 BEIJING -- China should step up efforts to push high-quality development of its manufacturing sector and keep the sector's share in the economy stable, a former minister of industry and information technology said Sunday.
Miao Wei, a national political adviser, made the remarks when delivering a speech to the second plenary meeting of the fourth session of the 13th National Committee of the Chinese People's Political Consultative Conference, the top political advisory body.
Promoting high-quality growth of the manufacturing sector is an "important strategic task" in China's economic development at present and for a period to come, Miao said, noting that it will take at least 30 years for the country to achieve the goal of becoming a strong nation in manufacturing.
"The proportion of the manufacturing industry in GDP has declined too early and too fast, which will not only drag down the current economic growth and affect urban employment, but also bring potential safety issues and weaken China's ability to counter risks and its international competitiveness," he said.
Policymakers should pay more attention to the manufacturing sector, step up market reforms to remove institutional barriers restraining growth, scientifically allocate resources needed to promote innovation and improve education and training for talents in the STEM (Science, Technology, Engineering and Mathematics) fields, he said.
China will prioritize the development of the real economy, upgrade the industrial base, modernize industrial chains, and keep the share of manufacturing in the economy basically stable, according to a draft outline of the 14th Five-Year Plan (2021-2025) for national economic and social development and the long-range objectives through the year 2035 submitted to the national legislature for review.
Data from the National Bureau of Statistics show that China's secondary industry, largely consisting of the manufacturing, mining and construction sectors, accounted for 37.8 percent of the country's GDP in 2020, compared with 54.5 percent of the tertiary industry, mainly the service sector. The proportion of the secondary industry in GDP was 39 percent in 2019.